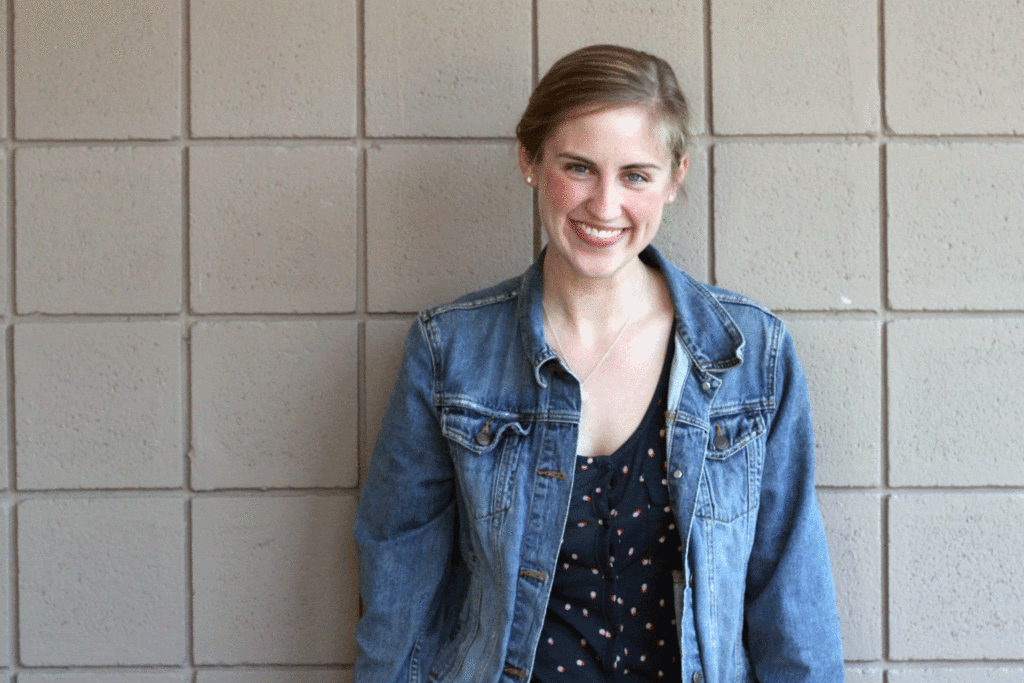 I see outfit posts around blogland all the time, and I've been wanting to give it a try for a while now.  Seriously, don't know how people do it.  How do you get picture after picture, post after post, of photos of you where you AND your clothes look good?  I'm astonished.  It's not as easy as it looks.
My gut reaction when I look through these pictures is to make jokes about how short my legs look and a number of other things, but I'll spare you my insecurities.  Also, sorry the pictures in the GIF are so grainy.
SO ON TO THE OUTFIT.  I got my jean jacket in 7th grade at American Eagle (on the sale rack! Woot!) and I don't think I'll ever get rid of it.  And that's saying something for me.  I've noticed that jean jackets are in this spring, and I couldn't be more excited to bring my friend out of it's short retirement this season.
I just got my top at Old Navy last week.  Notice anything cool?  IT MATCHES MY BLOG.  I know, you're excited.  Those little dots look just like my favicon, only the colors are switched.  AWESOME.
Edit:  I linked up our reception with Hello! Happiness today AND Kelli put together a little sponsor shout out post on Daily Polkadots.  Yay!